Rome seen from the Tiber: Rafting Experience
Duration: 2 hours
Rome seen from the Tiber
Not everyone knows that Rome would never have stood where we know and admire it today without the presence of the Tiber. The "Biondo Flavio", as it was called by the Romans, was the source of life for the city: it was in fact used by the Romans, hydraulic engineers par excellence, as a source of drinking water, as a connection and communication route and as a favourable environment for fishing.
Today, the Tiber is a wonderful waterway that crosses the Eternal City, giving its visitors views that are hard to forget.
One way to get to know the city better is to admire it from the Tiber, to discover the history of the many bridges that cross it and to have an unusual view of the smallest inhabited island in the world, the Tiberina Island.
Our new proposal includes an urban adventure that you really don't expect: admire the beauty of Rome by sailing along the Tiber on a raft.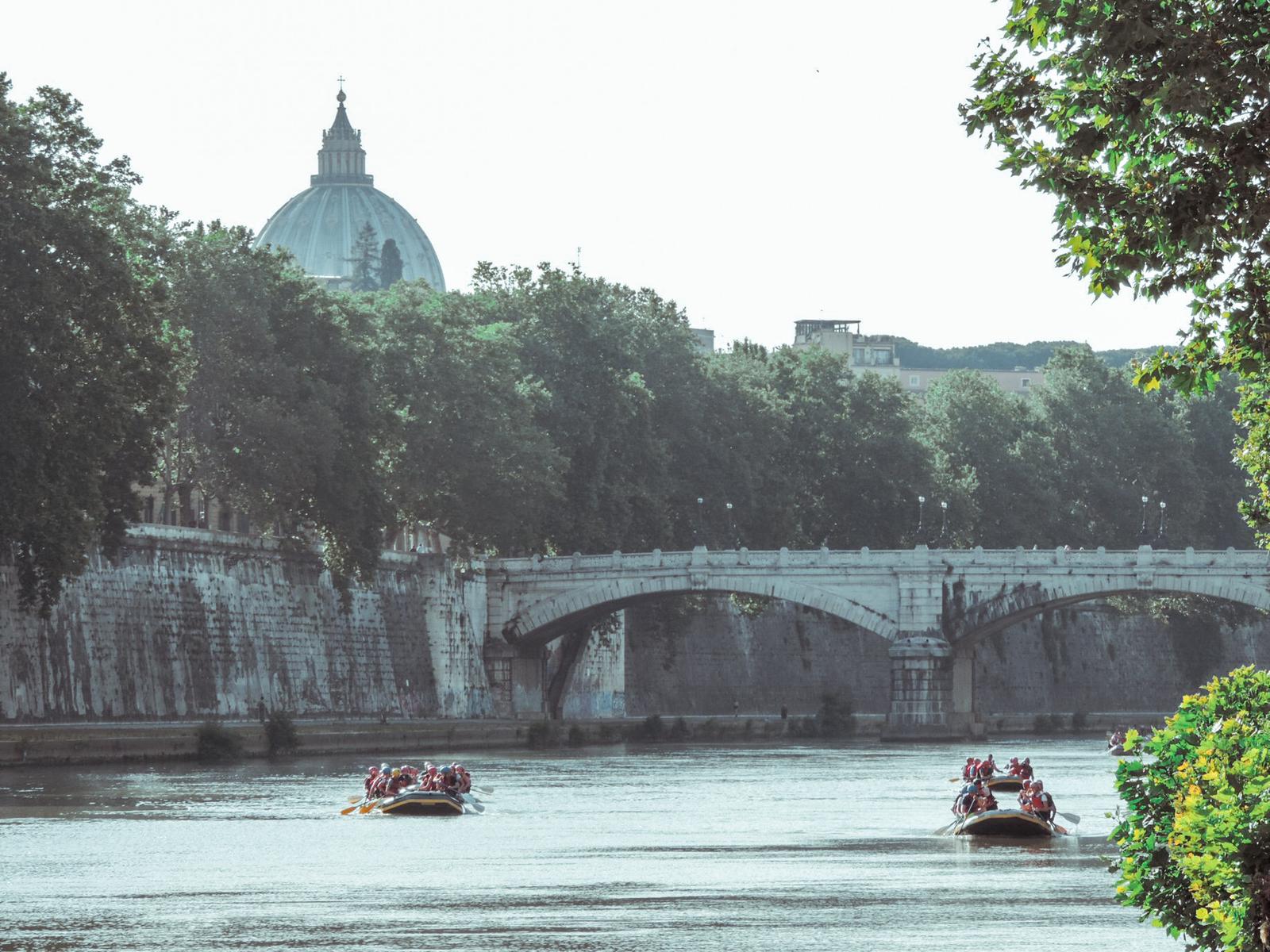 The route will start from the bridge that connects the Prati district to Piazza del Popolo, Ponte Regina Margherita, dedicated to the first queen of Italy, Margherita di Savoia and, crossing Ponte Sant'Angelo, Ponte Sisto, Ponte Fabricio and Ponte Rotto, will end at the Tiberina Island.
An art historian will be on board your dinghy to tell you the history, legends and anecdotes of the Tiber, its bridges and the monuments built on its banks.
But that's not all: the Tiber may seem very peaceful but, at the height of Tiber Island, our adventure lies hidden. Are you ready to cross the rapids?
Rome seen from the Tiber